For the past twelve years, Alexandria Consulting has been steadily and quietly building a reputation of innovation and success.  Alexandria Consulting was formed with a vision: specialize in providing technological innovation for the benefit of the greater good.
Though we are based in Saint Petersburg, Florida, our company's name is inspired by ancient Alexandria, Egypt.  Founded by Alexander the Great, and symbolized by its legendary lighthouse, Alexandria was known as a beacon of culture and a center of learning in the ancient world. 
Mission and Values
Alexandria Consulting - The most knowledgeable Health and Human Services technical expertise you can hire.  We combine cutting edge tech know-how, with a thorough understanding of the tried and true.  We have succeeded in helping our clients where others have failed.  
Alexandria Consulting Works Smarter
We assemble virtual work teams on the fly, based on project requirements.  We are plugged into an extensive network of technical know-how.  Each project is unique, so we custom cater and assemble work teams dynamically as needed.  You only pay for the expertise that is needed.
Our Staff:

Eric Jahn is a subject matter expert on data integration and standards development as it relates to health and human services.  He has a proven ability to harness technology and apply it in real-world solutions for you.
He is dedicated to applying and keeping his technical expertise current.  
It was at his tenure as Finance Director at worksystems inc. (worksystems.org) that Eric realized his natural ability to understand systems and technology could be harnessed to help non profits and government.  He saved employees time and money, reduced the time it took to award grants, permitted better analysis of program effectiveness and promoted the open exchange of community-based information.
Since, he has administered and built various information systems and agency information exchanges.
Eric graduated from Northwestern University with a BA in Political Science.  He continued his education at Portland State earning his Masters in Public Administration.  He has made a career of implemeting computer science in the health and human services field.  Eric's resume, and LinkedIn public profile.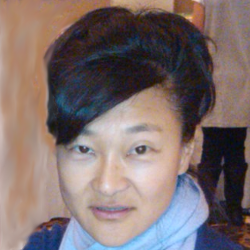 Sonia Kim
Sonia's resume. 
Contact Form Link We would love to hear from you.  We are interested in connecting with those that are building future of health and human services.